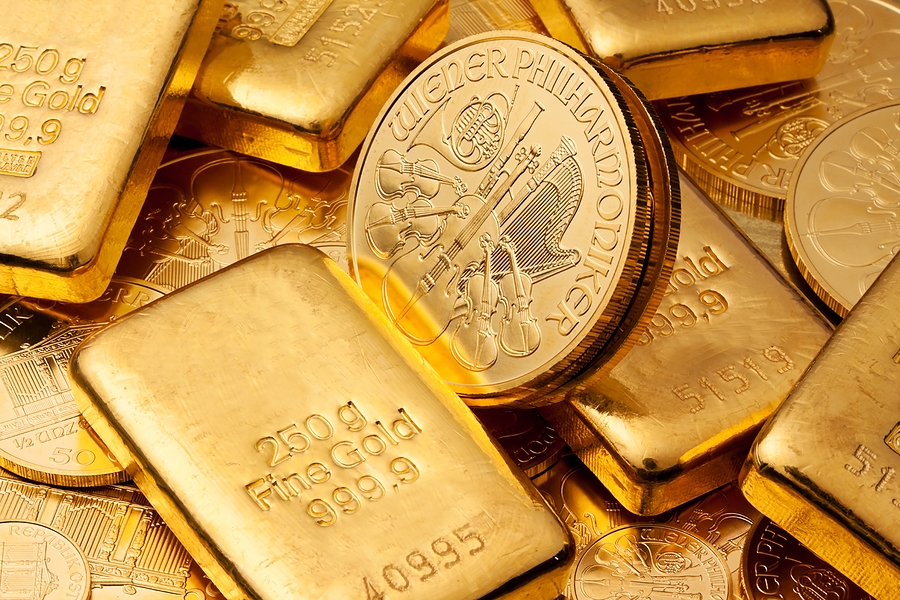 WHY IS EVERYONE BUYING GOLD?
Gold prices have been surging lately. Just the other day, Gold flirted with overcoming it's all time high and it has certainly taken the interest of both professional and working class investors alike. This sudden surge in the price of gold has many concerned and excited for the future. As the owner of the Gold King in Hickory, I have traded and invested in gold, silvers, coins and jewelry for over 57 years — I started my first coin collection at just 7 years old — but I have never seen interest in the precious metals market like we have today. 
Here are four reasons why everyone is suddenly wild about gold.
What Determines The Price of Gold?
Gold prices can be volatile in the short term, but the precious metal has retained its value over the long term. Historically, movements in the price of gold depend on supply, demand and investor behavior. Because the metal is often used as a hedge against inflation, the pace of inflation can have a huge effect on the price of gold. Additionally, a faltering economy — or mere perceptions of a faltering economy — may spur interest in "safer" investments.
In much of the developing world, there is an increasing demand for gold as their economies explode with growth. In China, gold is considered a traditional form of savings. India, the second most populous country on earth, is also the second largest gold consuming country on earth. There, it is used for jewelry and is often featured prominently at their weddings, creating a constant need for gold. Gold has become such a hot commodity that SPDR Gold Trust (GLD) has become one of the largest exchange traded funds (ETFs) in the United States. 
Additionally, we have suffered severe supply chain disruptions since the coronavirus pandemic, leading to supply shortages of gold along the way. International central banks have also begun to slow the liquidation of their gold reserves and gold mines are reported reduced production in gold as well. 
Weakness of the U.S. Dollar
For the time being, the U.S. Dollar is the worlds most important reserve currency. When the value of the dollar declines, as we saw in the late nineties, people flock to gold. From 1998 to 2008, the value of gold nearly tripled to $1,000. From 2008 to 2012 is doubled to $2,000 and today it is once again testing those all time highs. The value of the dollar, however, is declining for a number of reasons, including the growing nation debt, large budget deficits, trade deficits and recent increases in the money supply from the federal reserve. 
With wars raging from Ukraine to the Middle East, it has become common speculation that gold retains it's value, not just in times of domestic financial uncertainty, but also geopolitical uncertainty. Many have dubbed it the "crisis commodity" because people flee to it in times of uncertainty. when world tensions rise. Gold's price often grows the most when confidence in governments is low. 
As the owner of Gold King in Hickory, North Carolina for 16 years, I often discuss the price of gold with my patrons and it is concerning to me how poorly educated people are in the market. I cannot give anyone financial advise, but in my experience, times of peak uncertainty are exactly when I would look to sell my gold. Waiting for markets to recover would put me at risk of missing an historic opportunity to make a profit on my gold — and to bet against team America is to make a lose.
The Gold King is always offering cash for gold, silver, coins, diamonds, platinum and jewelry and antiques. Call us during normal business hours for a free appraisal at (828) 855-1850.