Gold and Silver Prices Today
We aim to assist our customers with live gold and silver charts so they can not only have a better idea of when to sell, but it also is a sign of our honesty. Gold dealers in NC often often pay their customer 30%-50% of what they are going to sell it for. We guarantee that our offer will be the highest.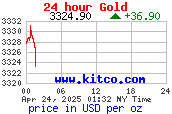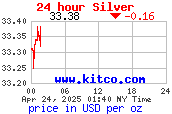 Live gold and silver charts updating automatically. When's the right time for you to sell your gold and silver? Well, that's all up to the seller and for me or anyone to suggest it's going to continue on the up, or fall sharply, is fooling themselves.
Karat — a purity unit for gold
Karat pr (KT) is a ancient unit to indicate the purity of the precious metal gold. One unit karat of gold is 4.1667%, therefore, the different Karat gold represents the different proportion of gold. 24K gold represents 100% gold, that is the pure gold; 18K gold represents 75% gold mixed with 25% metals; 14K gold represents 58.5% gold mixed 41.5% other metals. We can also test any unmarked jewelry or items you think contain gold free of charge.
Gold and silver prices today can vary quite different from gold and silver prices tomorrow. Sterling silver typically hold extra value due to their type of item. Some antique sterling silver flatware pieces can sell for as much as $500 a spoon! That's over $450+ more than the spoon is worth in silver alone.